Dungeon Workers United
***Dungeon Worker United is currently a prototype that needs playtesting and balancing. The game is fully playable but might need some on the fly balancing. If you play the game and have any feedback comment below!***

Ever wondered how all those dungeons, that adventurers plunder, stay maintained? Who builds and repairs those giant swinging blades? Who oils all the trap doors' hinges? What do you do if your blood altar starts malfunctioning?
You call Dungeon Workers United!!!
Full game in the sidebar
PDF download
In this one page, single session fantasy role playing game you play as magical trades folk. Traveling the land, you repair outdated acid pools, fix stuck wall dart traps and try not to get trapped in the dungeon used by the evil wizard that hired you.

Play as one of 4 different workers
Plumber: Have you ever dreamed of fixing the pipes in a dungeon that supply the gas for those wall flame jets? Well, you're in luck! Play as the plumber. You may not be magical but you are important.
Locksmith: Always in trouble with the town guard? Do you have sticky fingers? Play as the Locksmith. You can break into places and it's legal!
Construction Worker: Are you an out of work berserker? Do you have a sword and no lord to serve? Be a Construction Worker. You can lift heavy shit and get paid.
Magical Electrician: Do you have a thirst for magical knowledge, but can't afford fancy wizard school? Try being a Magical Electrician! It's like being a wizard but without the lack of class consciousness.

Dungeon Workers United was created to be dungeon master friendly. The game has several roll tables that let the dungeon master quickly spin up locations, bosses and different broken traps. The game can be quickly picked up and played the with almost no prep.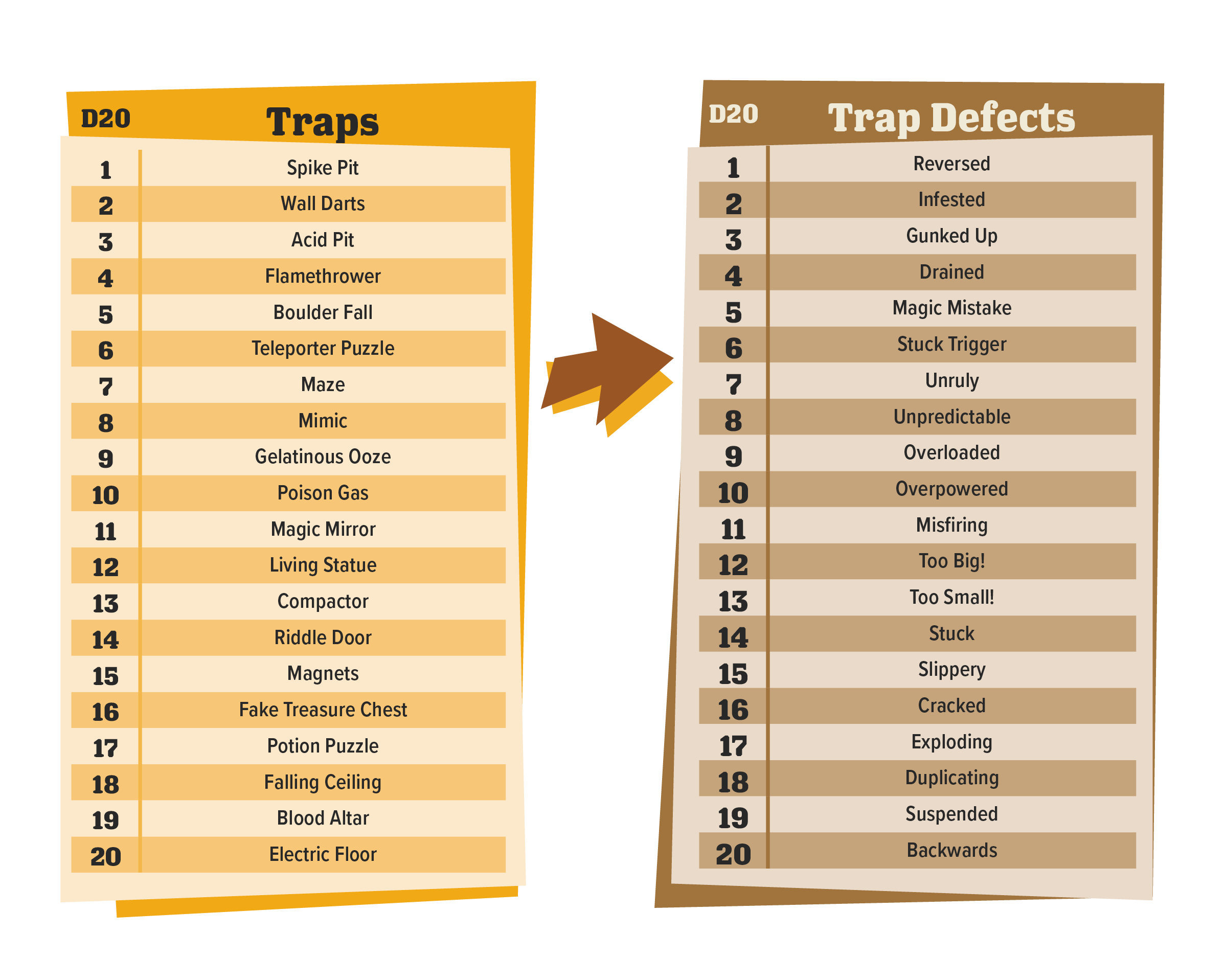 Dungeon's need a fixin and rent needs paid, you better get to work!

*We claim no responsibility for the results of calling 1-800-dungeon
Download
Click download now to get access to the following files:
Dungeon Workers Union_01.pdf
430 kB